Stirricane™ MegaStorm
Regular price
$389.00 USD
Regular price
Sale price
$389.00 USD
Unit price
per
Sale
Sold out
This is it! The Stirricane MegaStorm.
Stirs 5 to 50 gallons of feed.
Mixes powders into solution, effortlessly.
Keep your feeds suspended.
If your drum has a low side-drain, vastly improves gravity feed due to elevation.

All controls are mounted on sidewall of base unit.
Controls allow infinite motor speed control from 0-100%

***Long-lasting, stainless mounting hardware, to protect against rust and corrosion. 

***Motor is ISO 9001 compliant, and will not overheat and is long-life. Made in Canada, it is a heavy-duty, sealed motor that can rip for minutes...or brew for days!

***The MegaStorm's mixing-magic is managed  by an advanced pulse-width modulation circuitry which allows for precise vortex control and accurate mix-management, and also prevents excessive heat or motor damage. Simply turn the Mojo-Knob higher or lower to increase the action.

***LED lighted On/Off switch, lets you know at a glance if the Megastorm is powered-on or not. Anti-bump roll-cage protects controls from accidental impact.

***A premium-quality  auto-switching, DC power-supply... provides smooth and safe low-voltage current to the Stirricane. This commercial-quality power-supply is a laptop/brick model, which does not cause crowding at the outlet like a wall-adapter.

***Mixes buckets of Margaritas/Daiquiris/Etc, for those Solstice festive gatherings! 

*** Designed, fabricated and crafted in the U.S.A.


Includes:
Stirricane Megastorm base unit
Two, 2" mixsticks for jugs, bottles, and 5 gallon buckets.
3" MegaStick for bigger vessels.
Hospital-grade commercial power supply
2 year warranty on unit, 3 year warranty on power-supply

(Required/needed to construct drum-stand: Three additional  3.5 gallon poly-buckets with lids. NOT included.)
(This device not intended to rip/mix new or settled 55 gallon drums of heavy sediments. It is for stirring feeds.)

PRICE: $389+ship  

Please note: 
 Stirricanes are hand-crafted to order.
Please allow 2-3 week lead-time for your unit to ship. 
Thank you for your patience.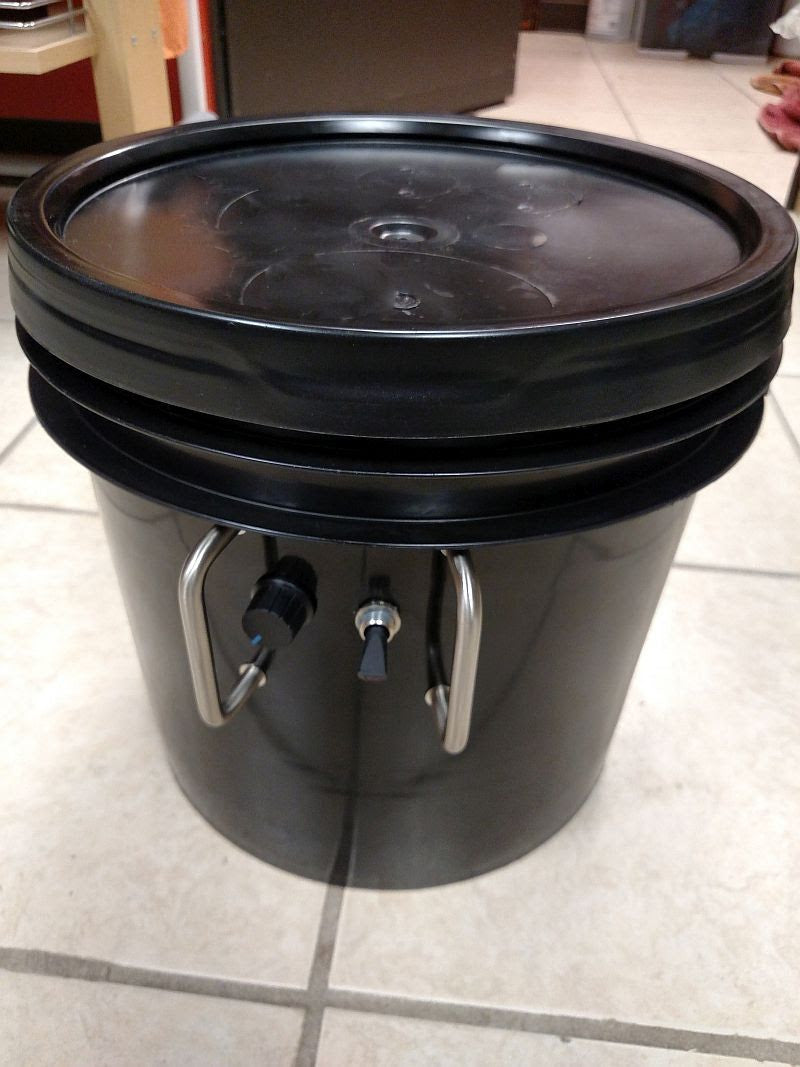 Life Changer!
Really well done with this! Thoroughly impressed with build and customer service. Easy to use and know the job is done right.