Stirricane™ "Cyclone" Edition
Regular price
$249.00 USD
Regular price
Sale price
$249.00 USD
Unit price
per
Sale
Sold out
New Item!!
 The Cyclone Stirricane is our most economical Stirricane model, but it gets the job done just as well as the Original.It features the same heavy duty motor and magnetic technology contained in all Stirricane models.

The primary difference in this unit to the Original, is that the Cyclone is controlled at the power-brick itself.  In other words, the on/off/speed knob is on the brick itself, rather than located on the sidewall of the base-unit.
The Cyclone unit allows speed control from low(25%),  to high.
LED voltage readout

Features

***Motor is ISO 9001 compliant, and will not overheat and is long-life. Made in Canada, it is a heavy-duty, sealed motor that can rip for minutes...or brew for days!

***The Stirricane Cyclone's mixing-magic is managed  by an advanced pulse-width modulation circuitry which allows for precise vortex control and accurate mix-management, and also prevents excessive heat or motor damage. Simply turn the Mojo-Knob higher or lower to increase the action.

***An auto-switching, DC power-supply... provides smooth and safe low-voltage current to the Stirricane. The power-supply is a laptop/brick model, which does not cause crowding at the outlet like a wall-adapter.

***Mixes buckets of Margaritas/Daiquiris/Etc, for those Solstice festive gatherings! 

*** Designed, fabricated and crafted in the U.S.A.

The Stirricane™ is a sealed and water resistant unit.

Includes:
Stirricane Cyclone base-unit.
External power-supply.
2- 2" MixStick.
(3" mixstick available separately)...seasonally.
1-year warranty on unit,
1-year warranty on power supply

PRICE: $249+ship  

Please note: 
 Stirricanes are made to order.
Please allow 3-4 week lead-time for your unit to ship. 
Thank you for your patience.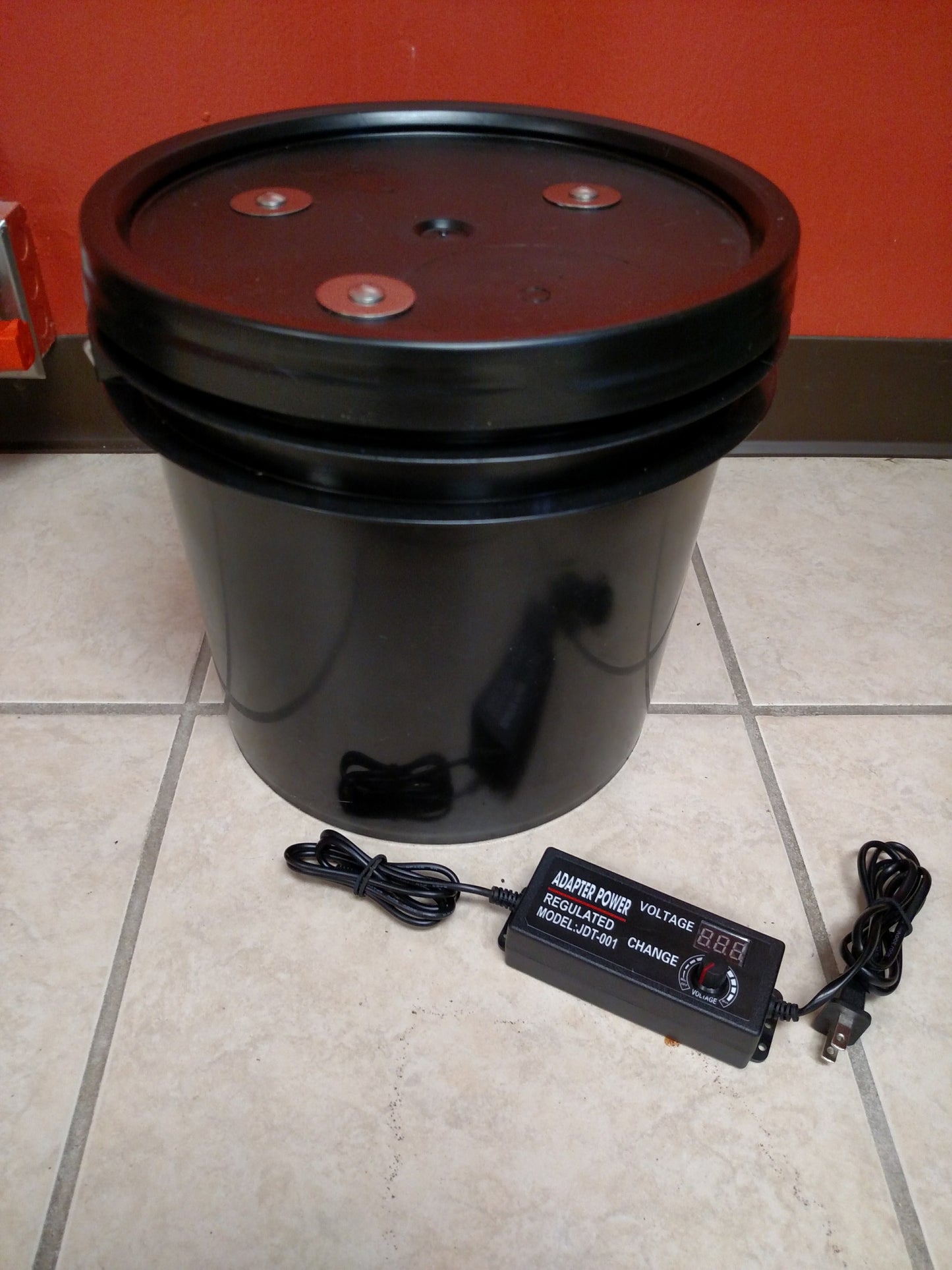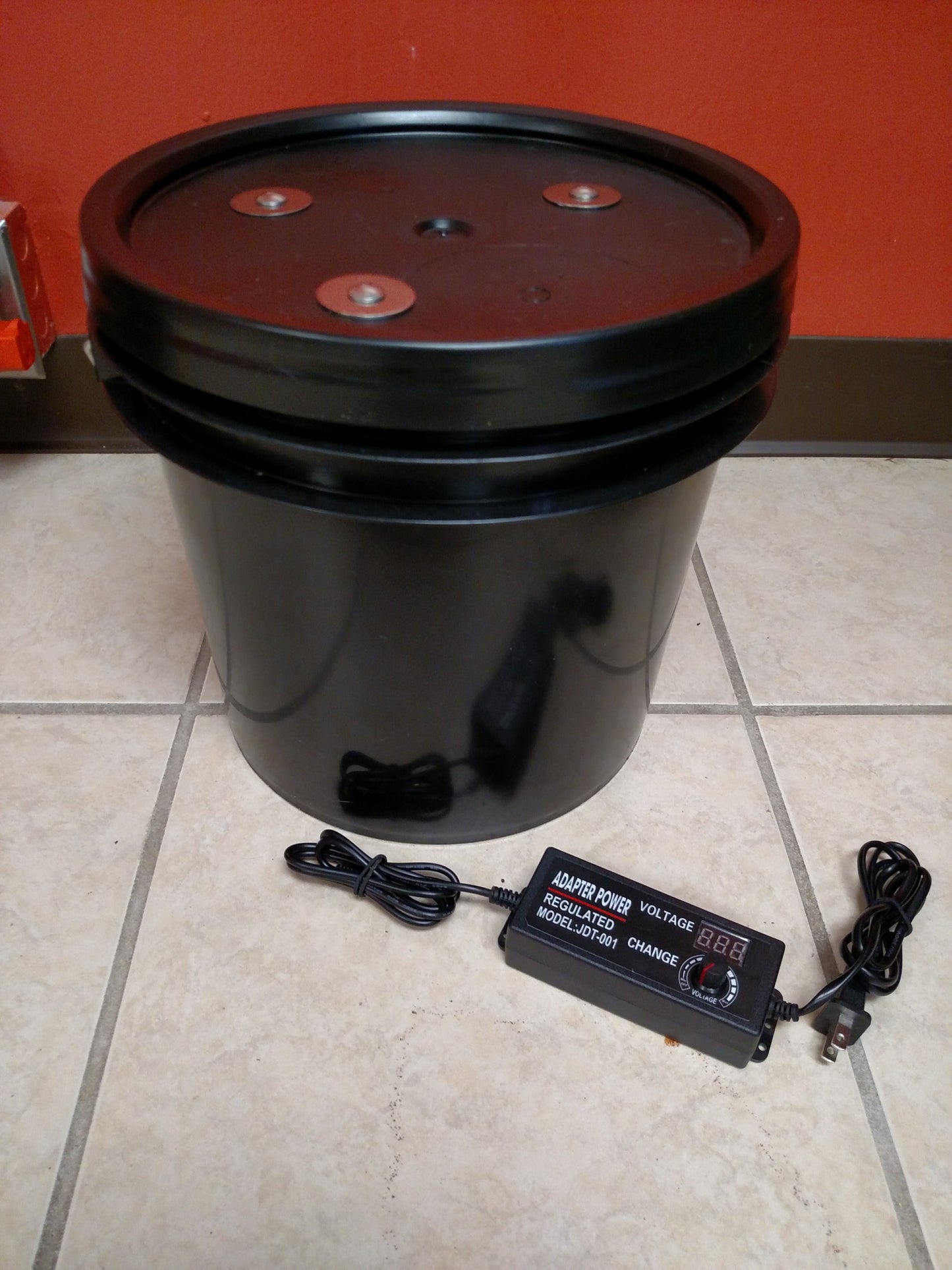 Simple yet complex
Honest, at first thought the price was high. Now since receiving my stirricane, I'd say it's under priced. The time you save alone is invaluable. The quality of the product feels sturdy and well built while light weight at the same time. I play on ordering another one here in the future. Amazing American built device.
Outperformed my expectations!
Purchase this unit 2 years ago, don't know how I lived without it! Not to mention excellent customer support thanks to Bill Gabbard
Better than expected
Not only does it mix so you don't need to go back and forth stirring and/or mixing, it mixes BETTER., and faster, I save a SOO much time my mixes stay better mixed, no settling to the bottom, its better than I expected
This is one of my best purchases to date...im disabled and can't shake the old nectar bottles like i used too..this lil machine has been a godsend on my back hips and shoulders!will update my purchase when this one craps but it'll be awhile as ive had this init for several years already..do yourself a favor and add this to your arsenal..
Best purchase I've made since growing
As the title says this is the best product I have purchased since I've started growing. I'm a Nectar user so I have to keep my nutrients mixed really well and the stirricane does just that. It cuts my mixing and watering time down in half and just makes the experience more enjoyable. I myself am not sure how I went so long without a stirricane. It also helps that the owner of the company is such a great guy with amazing customer service. Do not think about it this product will benefit you with your growing.